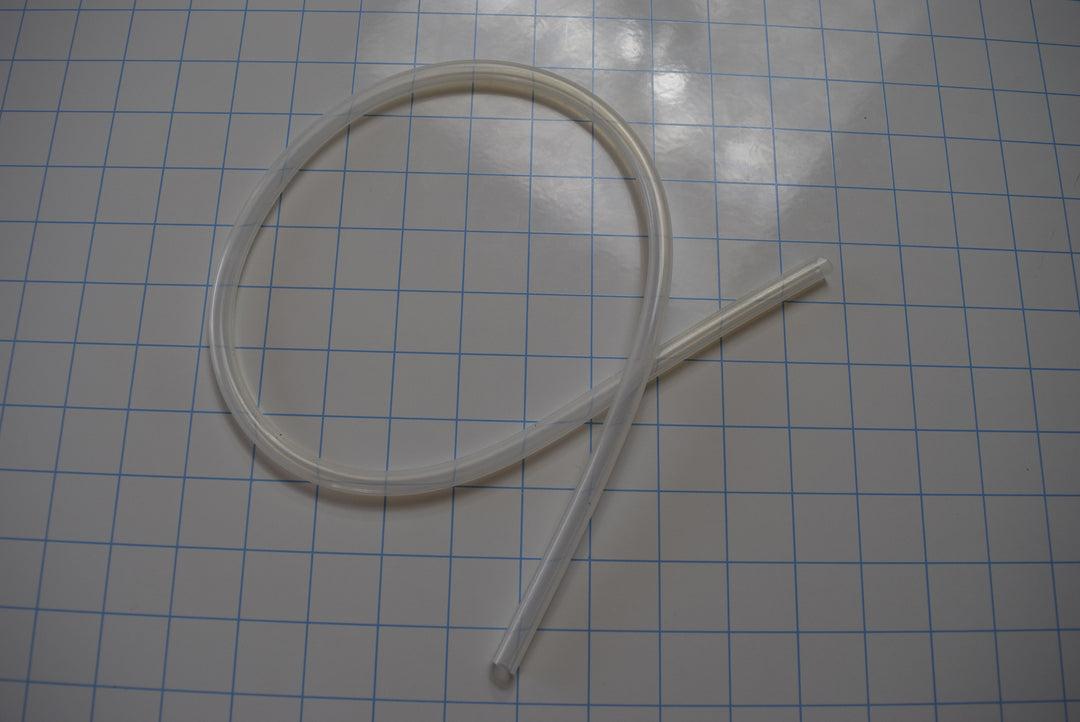 3/8" I.D. 1/2" O.D. Platinum Silicone Tubing
In stock, ready to ship

Inventory on the way
This is our new Medium Wall Platinum Cure 3/8" inside diameter by 1/2" outside diameter tubing. Ultra-Premium smooth silicone tubing that has a higher resistance to bacterial contamination and propagation. It works very well with all our 3/8" tubing connector barbs and roto-flo accessories. The medium wall dimension reduces the occurrences of kinking.
This tubing is sold by the foot. Just put the number of feet of tubing you would like to purchase in the Quantity Box and then add to your shopping cart. The amount will be automatically calculated for you. This tubing is easily cut with a pair of scissors or sharp knife so you can order the overall length you need and then cut it to your own specific lengths after you receive it. Some of the photos show how well it works with our 3/8" tubing connectors which are not included in the price of the tubing. You can purchase them separately in the quantities you desire.
Care is recommended in the selection and application of fittings and clamps as sharp barbed fittings, or unlined metal clamps could tear into the wall and split the tubing.
If exposed to repeated steam sterilization or long-term high temperature or pressure, silicone will eventually relax and become gummy. It should then be replaced.