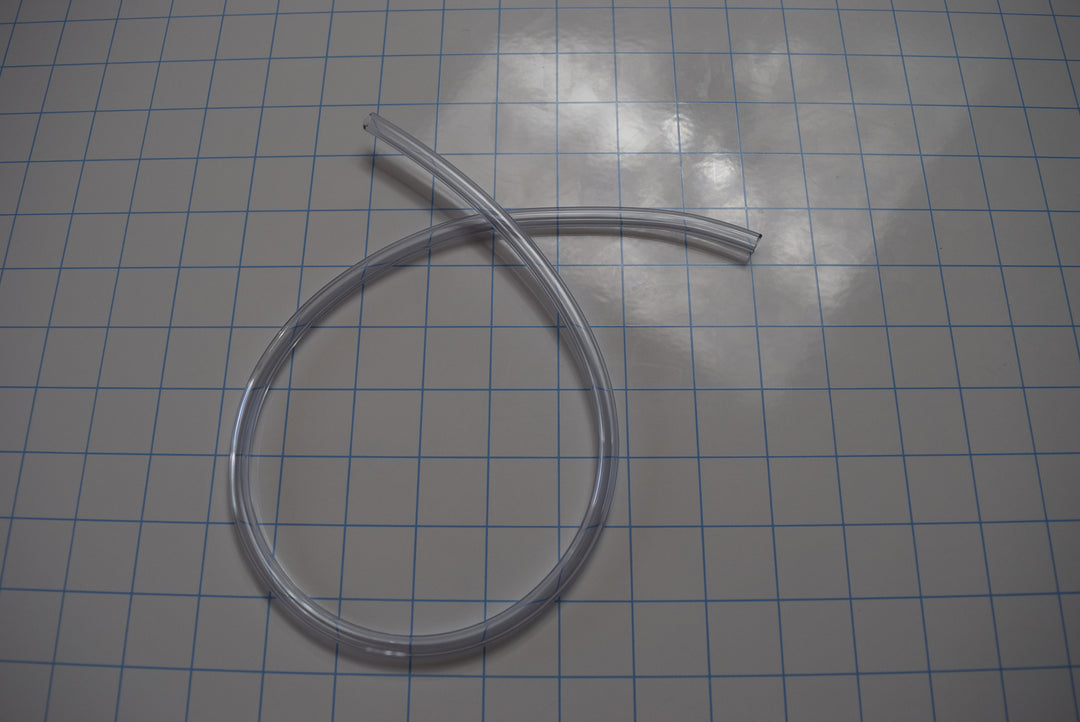 ClearFlo Vinyl Air Tubing .188" I.D. X .313" O.D.
In stock, ready to ship

Inventory on the way
This is our specialty size clear vinyl tubing that we use for the connection of the inflator bulb and our inflatable balloon nozzles. It is .188" inside diameter and .313" outside diameter. It has a .066" wall thickness to enable good connection strength to inflator bulb and the balloon nozzle connector. We made the decision to connect the inflator to the nozzle through a 24" long tube thereby placing the inflator more handily to the user so you don't have to reach around behind you to inflate the nozzle. It is a very good system and allows for great comfort and ease of inflation.
We include a 24" length of tube and the nozzle connector with every inflatable nozzle we sell, but just wanted to make this new tubing available to those of you who might want to purchase a new separate inflator bulb and new tubing to adapt to your existing double balloon fluted nozzle, or create a longer connection length to your new inflatable nozzle.
This tubing is sold by the foot. Just put the number of feet of tubing you would like to purchase in the Quantity Box and then add to your shopping cart. The amount will be automatically calculated for you. This tubing is easily cut with a pair of scissors or sharp knife so you can order the overall length you need and then cut it to your own specific length after you receive it. 
Thank you for Shopping with SiliconeNozzles.Com