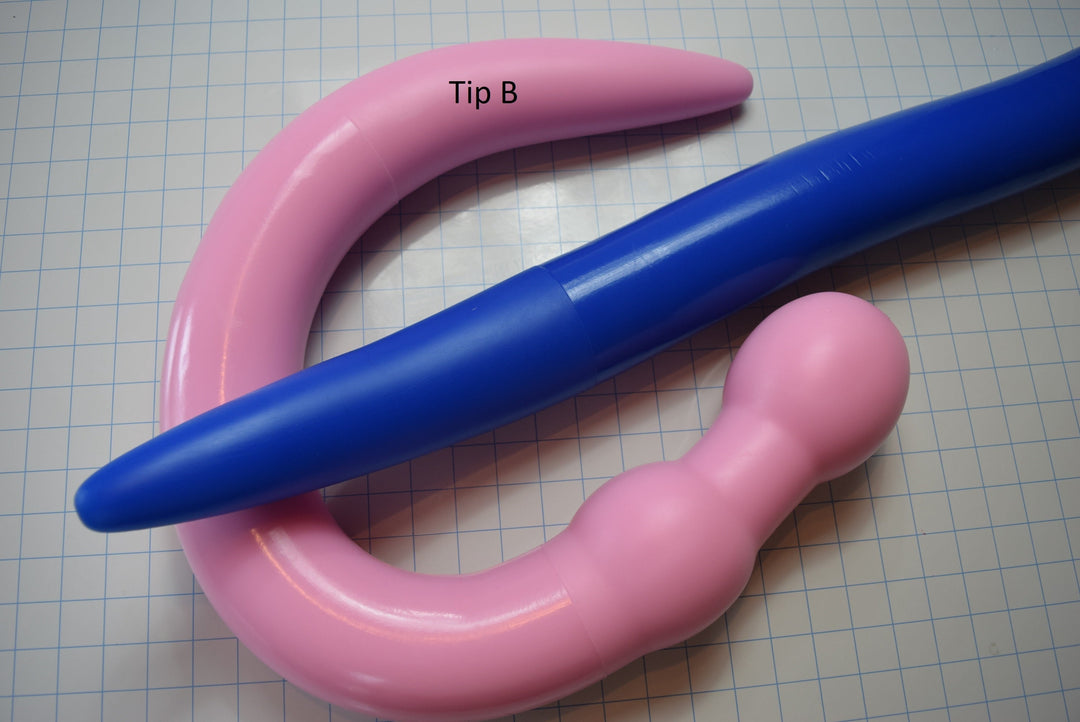 CT-228 French 3.0 Inch Diameter Colon Tube 40"
In stock, ready to ship

Inventory on the way
Here we have the 3" diameter, 228 French scale 76mm Ultra Colon Tube with Grip Retaining Ball and matching ball flange design. Some people refer to these style tubes as colon snakes. It is currently available with the smooth tapered tip option, variable lengths, and open bore for enema use or totally solid with no open core.
The tube starts with an approximate 1" diameter rounded smooth tip and gradually increases in diameter for the following 10" to a maximum diameter of 3" or 76 mm. The variable lengths of the smooth shaft still remain a hearty 3" diameter for the remainder of the tube until it reaches the 3.5" retaining ball. The retaining valley that follows is approximately 1 ¾" long to the final ball flange and is approximately 2.5" in diameter. Options for length begin at 24'' and incrementally step up by 4'' to a whopping 40" total length. The final safety ball flange is also 3.5" in diameter and not intended for insertion.   
This tube is quite thick but remains flexible in our Extra Soft options #00-20 and #00-50, allowing it to form and fit the contours of your colon as it makes its way through the strictures, bends, and curves. 
Softness Recommendation compared to a length:
  24" - 32" / #00-20, #00-50, #10
  36" - 40" / #00-20, #00-50 (#10 Firmness in 36" and longer lengths has very minimal flexibility, not recommended)
The #18 and #30 are the only silicone that we have available in pure translucent. The #00-50 and #10 base color are a translucent white but can be mixed with all our standard color selections. 
We can't guarantee everyone will be able to fully insert the larger and longer selections of these very large diameter tubes as the human anatomy differs with every individual. Therefore, you purchase these items at your own risk. We want everyone to be safe and not do anything that would possibly cause any injury, so please use these appliances with great care and practice the utmost safety.
Thank you and Enjoy!