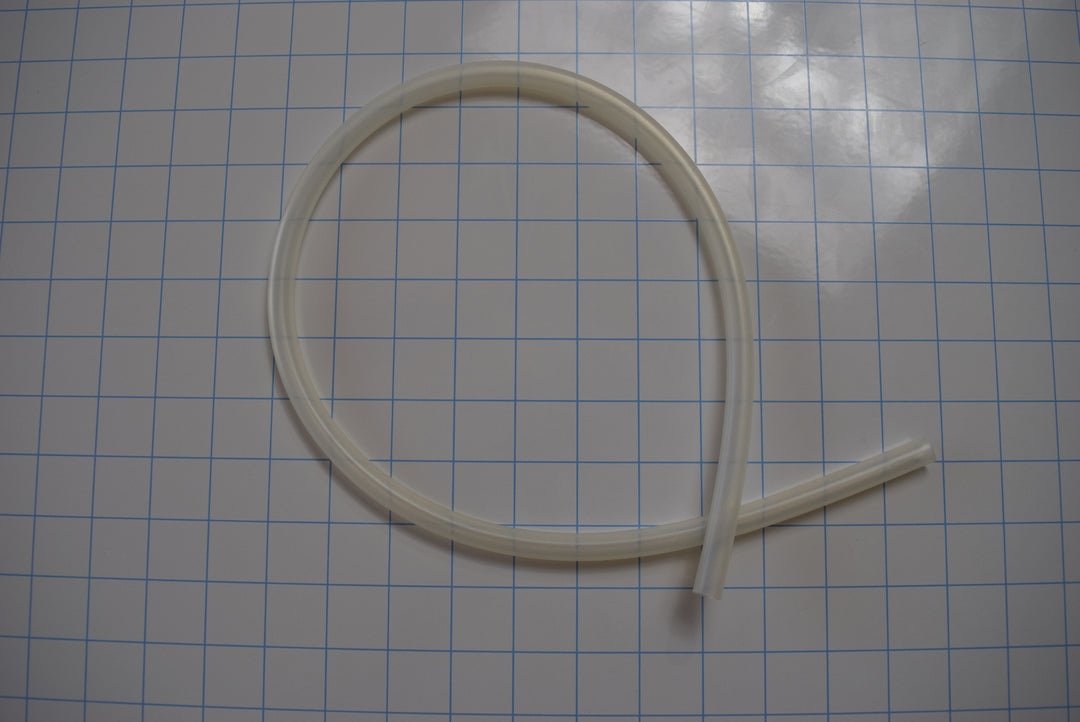 1/4" I.D. 3/8" O.D. Thin Wall Standard Silicone Tubing
In stock, ready to ship

Inventory on the way
We have good quality 1/4" inside diameter by 3/8" outside diameter silicone tubing that works great with all of our 1/4" tubing connector barbs. It is quite flexible and will allow larger connectors to be attached.
This tubing is sold by the foot. Just put the number of feet of tubing you would like to purchase in the Quantity Box and then add to your shopping cart. The amount will be automatically calculated for you. This tubing is easily cut with a pair of scissors or sharp knife so you can order the overall length you need and then cut it to your own specific length after you receive it. Some of the photos show how well it works with our 1/4" tubing connectors which are not included in the price of the tubing. You can purchase them separately in the quantities you desire.?
The most outstanding property of Silcon® is its resistance to temperature extremes. Peroxide-cured Silcon® contains no Sulphur or other acid-producing chemicals, thereby eliminating the possibility of staining, corroding, or deteriorating other materials it contacts. It is extremely resistant to ozone and U.V. over long time periods. Silcon® may be low pressure steam sterilized in-line or autoclaved at up to 250°F in a normal autoclaving cycle. However, if exposed to repeated steam sterilization or long-term high temperature or pressure, silicone will eventually relax and become gummy. It should then be replaced. Translucent natural color for visual contact with the flow. Resilient, stretchable, and resistant to compression set. Odorless, tasteless, and inert. Good weatherability properties — resists U.V., ozone, gases, and moisture. Should not be used with fuels, however, it is suitable for use with naturally occurring vegetable and plant oils. Listed by the National Sanitation Foundation (NSF 51). Temperature range -100° F to 500° F. Meets FDA standards.